Do you guys liked my new layout? Tell me, what can you say about it. :))
With the help of Hans, we did a two team photo shoot (thank you so much Hans! For a nonstop support, from school to personal problems to photo sessions, hahaha).
the model
the photographer
This photo shoot is made for my new blogger header. I have come up of this idea from
Jason Castro
's former website, wherein he is lying in a grass with his dreads spread all over.
the backdrop
We went inside UP into the lagoon and searched for a vacant area (this part of UP is too busy with different people doing their businesses, from photographers, dancers, org people to lovers etc) to do the shoot. We had a hard time searching for a dry spot, cause the night before it was raining so the areas are covered with moist and mushy soil.
the itchy mat
I'm so glad that my new GE camera could produce good photos such as these ones, I'm looking forward for a great blogging experience now that I have my new baby.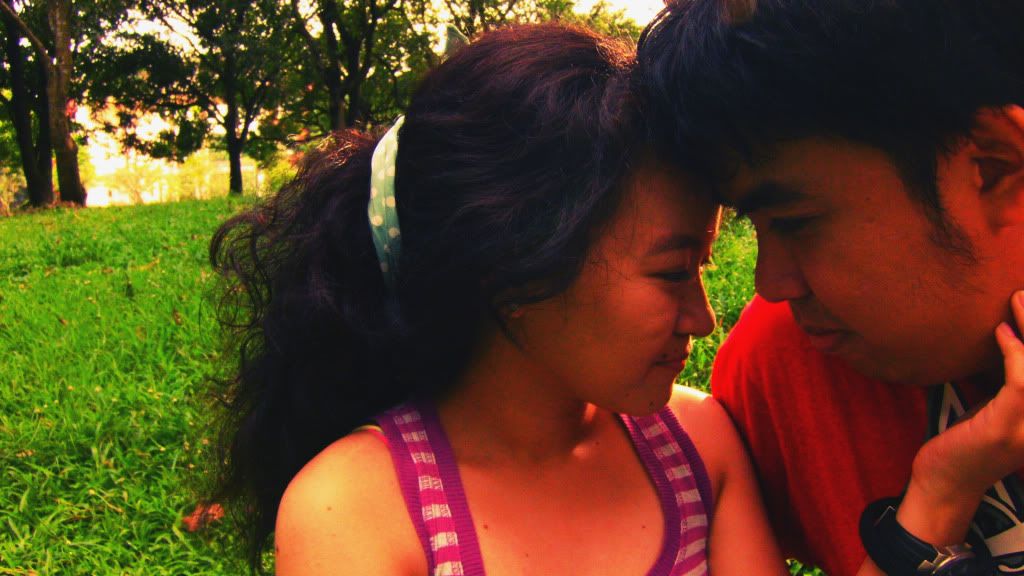 the team
So after getting satisfied with my shots, we made some for us. hihi. :))